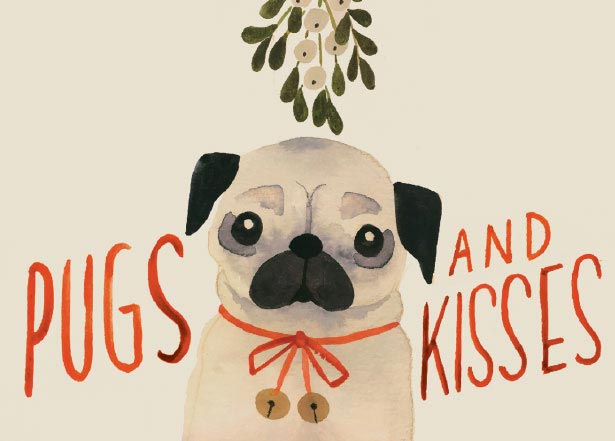 Pugs & Kisses
designed by Yas Imamura, Quill & Fox
If you don't have someone to kiss under the mistletoe this holiday, this little guy is waiting for you.
Share your #SinglesGreetings:
download card

About the Etsy Seller:
Hand-painted nostalgia is Quill & Fox's general aesthetic. Etsy seller, Yas Imamura, illustrates her fondness for all things quaint in both greeting card and stationery creations. What once started as just a greeting card company has grown into a long list of paper good products all crafted by Yas.
SHOP ON ETSY