L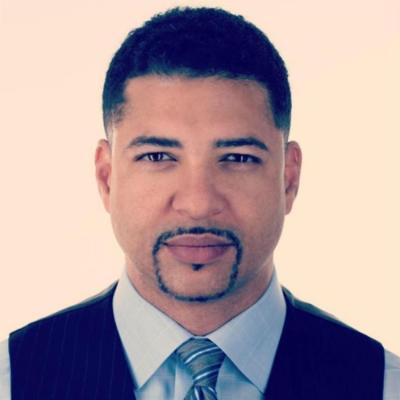 {{#each photos}} {{#unless isPrimary}}
L {{#if caption}} {{/if}}
{{/unless}} {{/each}}
Prev Slide
Next Slide
TheConsultant
38 year old man | Greenville, SC, United States | Seeking women 27-40 within 75 miles
Active within 24 hours

His details
Relationship:

Never Married

Have kids:

Yes, and they sometimes live at home (1)

Wants kids:

Definitely

Ethnicity:

Black / African descent, Latino / Hispanic, Other, White / Caucasian

Body type:

Athletic and toned

Height:

5'11" (180cms)

Faith:

Christian / Other

Smoke:

No Way

Drink:

Social Drinker
Wanted: Amazing Woman, Life Partner, Crazy Dreamer
In his own words
This is a message to the woman I conjure in my mind each day. I probably haven't met you yet and you may not know that I even exist. I want you to know I think you're beautiful in all your flaws and imperfections. You put a smile on my face because imagining you makes me feel so good. In my mind I feel the warmth of our hands intertwined. I see us doing so many things together as a couple and a family. Our relationship isn't based on dependency, but on interdependence. Our connection to each other makes us that much stronger and better than we would be alone. We stand up against bigger problems and accomplish greater things because we support each other like no one else. We feed each other spiritually, mentally and physically. I confide in you all my hopes and dreams as you do to me. You're the closest friend I ever hoped to have in my life. We love each other like there's no tomorrow and do our best to appreciate the small things. We constantly strive to understand and reach each other on new levels. We understand that relationships are a constant evolution as we change over time. We know there's never an excuse for complacency in our attentiveness to each other. We accepted the fact that love was as much a commitment as a feeling which is why we stand the test of time. If you're feeling down because of the way things may have gone up until now keep your head up and keep your heart safe. You're life is about to change. I don't know your face and I don't know your place, but I promise I'll be ready when I finally find you and make you mine.
His interests
Alumni connections , Coffee and conversation , Business networking , Dining out , Movies/Videos , Performing arts , Travel/Sightseeing , Wine tasting
Sports & exercise
Aerobics, Bowling, Cycling, Martial arts, Running, Walking / Hiking, Weights / Machines, Yoga
I exercise 3-4 times per week.
Pets
I like Cats, Dogs, Fish
Political views
Middle of the Road
Favorite hot spots
I enjoyed the time I've spend in Paris and Italy. I plan on doing more exploration in the not too distant future. My typical hang out is out coffee shops. I love coffee and tea especially on a cold day.
Favorite things
I really enjoy the sci-fi genre. I try to go see most of the sci-fi movies. Wine is something I really enjoy with dinner. Travel is my other indulgence.
Last read
I'm readying some software development books right now. Nothing you'd probably be interested in.
Him
What he is looking for
Appearance
Height:
5'11" (180cms)
4'10" (147cms) to 5'11" (180cms)
Body type:
Athletic and toned
Slender, About average, Curvy, Athletic and toned
Eyes:
Brown

No preference

Hair:
Black

No preference

Lifestyle
Smoke:
No Way
No Way
Drink:
Social Drinker
Social Drinker, Moderately
Occupation:
Technical / Science / Computers / Engineering

No preference

Income:
$100,001 to $150,000

No preference

Relationship:
Never Married

No preference

Have kids:
Yes, and they sometimes live at home (1)

No preference

Wants kids:
Definitely
Definitely, Someday, Not sure, Probably not
Background
Ethnicity:
Black / African descent, Latino / Hispanic, White / Caucasian, Other

No preference

Faith:
Christian / Other
Christian / Catholic, Christian / LDS, Christian / Protestant, Christian / Other
Religious Attitude:

I'll tell you later

No preference

Languages:
English

No preference

Education:
Bachelors degree

No preference
Back To Top »

Your note has been sent to TheConsultant.

X
TheConsultant has been notified that you want to learn about him.
Check back after a few days & see if he has added more details to his profile.
X
Finish by entering your Match.com sign in details.

Finish by entering your Match.com sign in details.
By clicking "Begin Now", I agree to receive transactional and promotional emails from Match.com. I understand that I am free to withdraw consent at any time.

X
In order to see his answer you must also answer.
X
In order to see his answers
you must also answer 3 questions.