I'm A Dreamer! Let's Have A Great Year Together Becoming Friends, Business Partners, Room Mates, Passionate Dance Partners & More!
BornToGrowHerbs has been notified that you want to learn about him.
Check back after a few days & see if he has added more details to his profile.
Like
«
»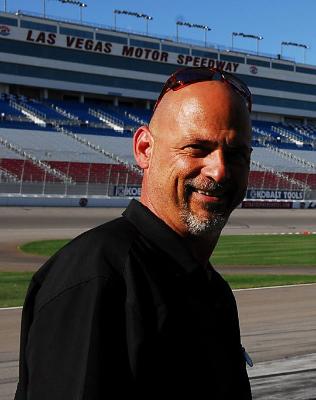 Active over 3 weeks ago
52 year old man
Los Altos, California, United States
Seeking:

women 40-60

Within:

50 Miles of Los Altos, California, United States
Relationship:

Divorced

Have kids:

Yes, they live away from home (2)

Want kids:

Probably not

Ethnicity:

White / Caucasian, Other

Body type:

About average

Height:

5'11" (180cms)

Faith:

Christian / Other

Smoke:

No Way

Drink:

Social Drinker
ABOUT HIM & WHO HE'S LOOKING FOR
I guess this is where I am suppose to make my first impression to you, a potential partner in life. Wow...It is hard to believe we evolved to this type of communication. It has it's plus and minuses I guess. Call me old fashion, but I remember the day when the lady you where interested in got her first impression by the way you carried yourself when you walked up to her and how you carried on a conversation. And how much of yourself are you suppose to share here to the world? So here I go...I am always willing to try for sure...

I start off having a trusting, open, compassionate and loving heart from the very beginning of a relationship. It eliminates jealousy for sure, but can open your heart to be broken. Trust can be a Catch 22! I am an Old School Romantic Italian Gentlemen and love kissing. I am extremely passionate and warm. You will never have to open a door around me. I am looking for a Life Partner and a business partner so we can both share some of each others passions and pleasures of life together. I was born in Long Beach CA but grew up in NJ since 18 months old. I am excited and looking forward to moving back to the state I was born in. And to live out my second half of life, starting a new business venture and finding the love of my life to share it all with. Are you interested? Are you adventurous? Are you ready to find that special one that can cause feeling inside your mind and body second to none? I am !

I am looking for a friend, a passionate lover that will cause our hearts to beat faster when we think about each other. A lady that shortly after I leave you, I am pulling over to call you in my deep soft voice, I say, I miss you I cant wait to be back in your arms again. I want that passion and love that when we hug, we hold on tight, as if we become one, with or without cloths between us. A desire for each other that when we kiss, we become aroused! I am a sucker for eyes and want be mesmerized every time I look into yours.

I currently live in Florida, I am packing my life in boxes as I write to you. (My spontaneous adventurous side) I have concluded that Florida will never bring me happiness. It is time to start fresh for the second half of my life. I plan to move from Florida to California ASAP and become a Medical 215 Caregiver for work and income. A 750 Billion dollar a year industry.. Do you have a spare room for me? I would leave now if I found the right connection with a special lady! We could start off with me being your live in personal gardener and Chef! Hmm? Yes I love to cook too. I have a special green thumb talent and you should know this up front that my work will be as a Caregiver for 215 patients. A single seed is 10x the current value of Gold offering me a six figure income per year. I desire to contribute and share my talents within the legal boundaries of the State. God's plant will prove to the world it's value as they discover that it cures Cancer. The Government has fooled this country long enough.. I am not your pot head stoner they want the public to believe everyone is.

I have 36 years designing and building cabinets and remodeling. Been called your all around handyman. I'm an inventor and I am a professional photographer, and look forward to exploring the great state thru my camera lens. Love a glass of wine and peaceful breezes, along with never ending heart felt conversation with a friend you can feel free and open with. I am open to almost any situation at least once and always willing to try something new. Love to think and learn.

My daughter is 16 and lives in Tampa and my son is 25 living in Louisiana. I can sometimes be very SHY at first especially on a dating website, so many are here for the wrong reasons. So please feel free to start a conversation, WINK or ask a question here first, especially if you feel or felt a spark when you stumble over my bald headed profile. I do believe in Spark at first site.
Interests:

Camping, Cooking, Fishing/Hunting, Gardening/Landscaping, Hobbies and crafts, Movies/Videos, Music and concerts, Playing cards, Travel/Sightseeing, Wine tasting

Sports & exercise:

Auto racing / Motorcross, Baseball, Billiards / Pool, Football, Golf, Dancing, Swimming, Walking / Hiking

Exercise habits:

I exercise 3-4 times per week

Pets:

I like

Cats, Dogs, Exotic Pets

Pet Essay:

I have 3 feral cats born on my birthday back in June of 2011. I will miss my cats once I leave for Cali. One all black male is my buddy, I taught him to shake my hand or give me his paw...I wish I coud bring him with me.. :(

Political views:

I'll tell you later

Sign:

Cancer

College:

I'll tell you later

For fun:

Taking or how I like to put it capturing memories thru my lens. Love outdoor concerts, to play my guitar and Bluegrass Dobro, Dancing the night away, a day or week at the beach, Snorkeling, billiards, cooking out, riding my Harley..

Favorite hot spots:

Finding a unknown spot, the hole in wall Mom & Pop shop or eatery.

Favorite things:

I am a well rounded in this area. If it is something I have not done,, I will always be willing to try something new. I enjoy sharing new adventures with a special friend...Makes for fonder memories in your heart and mind.

Last read:

A repair or How to Book??? Sorry
ABOUT...
HIM
HIS DATE
APPEARANCE:
Height:

5'11" (180cms)

3'0" (91cms) to 8'11" (271cms)

Body type:

About average

No preference

Eyes:

Hazel

No preference

Hair:

Bald

No preference

LIFESTYLE:
Smoke:

No Way

No preference

Drink:

Social Drinker

No preference

Occupation:

Self-Employed / Entrepreneur

No preference

I have a fast creative mind and try to master any task . I have invented a couple products, been a kitchen designer, cabinet shop / re-modeler for the last 36 years. Live in Florida with a passion to bring my life and talents to California.

Income:

I'll tell you later

No preference

Relationship:

Divorced

No preference

Have kids:

Yes, they live away from home (2)

No answer

Want kids:

Probably not

No preference

BACKGROUND/VALUES:
Ethnicity:

White / Caucasian, Other

No preference

Italian Gentleman

Faith:

Christian / Other

No preference

The fact is GOD gave us the cannabis seed and used it in the anointing Oil he created to heal US without BIG Pharma & we find now, Cannabis is KILLING CANCER I believe it is a tragedy religion REMOVED that key ingredient from biblical scriptures.

Languages:

English

English

Education:

High school

No preference
Your message has been sent to BornToGrowHerbs
We encountered a problem sending your message to BornToGrowHerbs. Please try again later.