true love travels on a gravel road?
gjmhgp has been notified that you want to learn about him.
Check back after a few days & see if he has added more details to his profile.
Like
«
»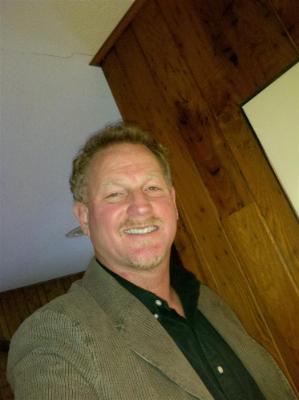 Active within 24 hours
52 year old man
Morganton, North Carolina, United States
Seeking:

women 40-62

Within:

100 Miles of Morganton, North Carolina, United States
Relationship:

Divorced

Have kids:

Yes, they live away from home (3)

Want kids:

I'll tell you later

Ethnicity:

White / Caucasian

Body type:

About average

Height:

6'3" (190cms)

Faith:

Spiritual but not religious

Smoke:

No Way

Drink:

Moderately
ABOUT HIM & WHO HE'S LOOKING FOR
tall 6'3". pretty good shape 210lbs. clean. eclectic. eternally curious. creative. independent.
gainfully and longterm employed. quirky. analytical. loyal. family oriented. empty nester.
-lots of alt eclectic music.
feeling nordic of late (maybe its the beard. Ragnar?), diggin some great icelandic music,
but a george jones tune is never far away.
new music like war on drugs and sylvan esso.
also, arcade fire to tommy jarrell or dale watson.
-art. chihuly, van gogh, roan/celo/asheville artists. dubose. nc wyeth. duror woodcuts.
-nature.western nc.the transition of foothills to mts.... what a backyard.
red wine. moderation. good healthy food. dark chocolate.
a foodie of sorts?
subtle details JUMP! out at me.
the golden mean. the golden rule. history. architecture. gargoyles and grotesques.
mts (pisgah, craggies,roan,grandfather,south).
the viaduct area, blowing rock to linville. can drive forever on back roads.
a drive from morganton thru marion and on to asheville via the BRPkway, never gets old.
cool nite breezes thru open windows.
movies? cool hand luke. outlaw josie wells. anchorman. kellys heroes.
moonrise kingdom. lost in translation. tropic thunder.the apple(iran).
zoolander. bound. time bandits. tolkien. david lynch. tim burton. wes anderson. coen bro's.
baseball, the traditions and history.
go Redbird's...yadi,matt and waino !!
skills? a master with ductape and 18 volt tools. sharpen a chainsaw blade? no problem.
never bored. hate mowing grass and washing cars. not easily categorized. possesor of dry offbeat humor.
good company, a shared bottle of wine and good conversation.... yeah,i can go for that.

Interests:

Coffee and conversation, Dining out, Gardening/Landscaping, Movies/Videos, Museums and art, Music and concerts, Exploring new areas, Travel/Sightseeing, Watching sports

Sports & exercise:

Baseball, Walking / Hiking, Other types of exercise

Exercise habits:

I exercise 3-4 times per week

Pets:

Pet Essay:

i have one dog. she is shaggy and solid black with 4 brown paws and brown eyebrows and a silver chin .


Political views:

Middle of the Road

Sign:

Sagittarius

College:

I'll tell you later

For fun:

good food and red wine.
waterfalls, photography, art, time with my grown kids.
exploring backroads, city streets/alleys, old bldgs, barns.
NineMile, Wedge/Tin Can Pizza, GrovePark Inn Great Hall, Biltmore(12 mo pass),
mlb baseball.

Favorite hot spots:

AshevilleDowntown and west
RoanMt,Viaduct,PoinsettBridge,PlazaMidwood,NoDa, celo,
chas,memphis,EastNashville,Grimeys, BlwgRock,OceanIsleWinds,
SouthMts,craggies, judaculla ,BRPky,SheldonRuins
MaxPatch, DowntownBooksNews,LEAF, BristolRhythmRoots.

Favorite things:

music-WNCW. KEXP. newgrass,oldtimey,americana, alt/indie rock, classic country. metal.
baroque, techo
TV - GameOfThrones, MadMen, Vikings, historyH2,pbs,ThatMetalShow, AmericanPickers
food - thai,indian,mex,carib,sushi,most others. dark chocolate.

Last read:

NC'sBestWildflowerHikesMts,
GuideToHistoricArchitectureWesternNC
BobGarner-BBQ
BusinessNC, Economist, mojo, uncut, WNCmag, al jazeera.
MtXpress, AtlasGazeteers-nc/tn/ga/sc,PolarisMaps
history, architecture, geography, geology, EricSloane books,
ABOUT...
HIM
HIS DATE
APPEARANCE:
Height:

6'3" (190cms)

5'0" (152cms) to 6'3" (190cms)

Body type:

About average

Slender, About average, Curvy, Athletic and toned

Eyes:

Hazel

No preference

Hair:

Dark blonde

No preference

LIFESTYLE:
Smoke:

No Way

No Way

Drink:

Moderately

Moderately

Occupation:

Sales / Marketing

No preference

gainfully employed and enjoy what i do (most of the time).
i get up each day; find my way; and toil in the mines.
well, toil may be an overstatement.... but i DO work hard.

Income:

$50,001 to $75,000

No preference

Relationship:

Divorced

No preference

Have kids:

Yes, they live away from home (3)

No answer

Want kids:

I'll tell you later

No preference

BACKGROUND/VALUES:
Ethnicity:

White / Caucasian

No preference

Faith:

Spiritual but not religious

No preference

THE GOLDEN RULE !!

Languages:

English

English, French

Education:

Associates degree

High school, Some college, Associates degree, Bachelors degree, Graduate degree, PhD / Post Doctoral
Your message has been sent to gjmhgp
We encountered a problem sending your message to gjmhgp. Please try again later.