Life should be lived in reverse.
simplifylife1 has been notified that you want to learn about her.
Check back after a few days & see if she has added more details to her profile.
Like
«
»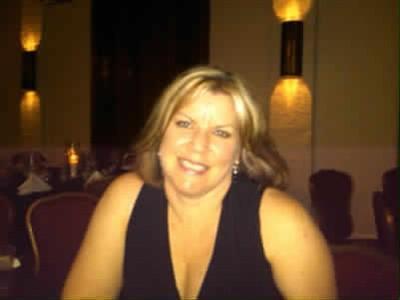 Active within 24 hours
48 year old woman
Elgin, Oklahoma, United States
Seeking:

men 35-50

Within:

100 Miles of Elgin, Oklahoma, United States
Relationship:

Divorced

Have kids:

Yes, they live away from home (1)

Want kids:

No, but it's OK if my partner has kids

Ethnicity:

White / Caucasian

Body type:

About average

Height:

5'4" (162cms)

Faith:

Spiritual but not religious

Smoke:

No Way

Drink:

Social Drinker
ABOUT HER & WHO SHE'S LOOKING FOR
WE have hacked Ms. W's profile.

Please read this very carefully.
We had dinner at her home Sunday evening the five of us and she finally let it out that she has been hammered by some of you that apparently have no manners. We are going to brave her being upset and give you all some friendly advice.

You will not be a match if

You have ever said" My woman will or my woman won't".
You smoke.
You have kids under 4, her son is 24.
If you think that a girl shouldn't drive a Jeep. She loves her Jeep and bought it to pull a jet ski, see doo or something like that. She will get it dirty and then days later climb out of it in heels and a dress. Probably flops though for most of the time.
If you don't support our military.
She is an introvert. Don't push her. If she is interested in you and emails, that takes a lot for her to do. Be flattered. Be polite. If you aren't interested, just politely say that. Don't be an ss.
She has boobs. Her own boobs. She is 38-30-38. And wears a size 10 or a medium. That is average for those of you that don't know what average is. If you are looking for a 00 or a 2, that would be anorexics or very slender.
She has asthma. But, you will never hear her complain about it. sapphireevents at america online.
She should put conservative and not middle of the road. She votes the issues not the party.
She cooks to relax and to show she cares. Sometimes when we come over it is a 2 or 3 hour dinner. We play board games and eat and drink and laugh. If you can't sit for a while, you won't be a match. The supper club we go to is 2.5 -3 hours. You won't be a match.
if you use chewing tobacco.
If she drives to OKC to meet you, give her good directions. If she is getting frustrated, call her. She won't text while she is driving.
Be polite to the person serving your meal. SHE hates when people are rude to service people. This is how she provided for herself while in school.
if you think women can't shoot a gun.
If you can't handle your liquor. Three drinks before dinner and more with means you have a problem.
She will never talk about her ex. You shouldn't spend the first time you meet her even mentioning yours.
She truly has no drama in her life. She lives simply. She loves with all her heart. She loves her son and their dogs. She loves to travel. She is a fierce friend.

And last, she is unable to have more kids. If you want more… and in your 40's really? You won't be a match.
In closing, be nice to her. If you don't feel a spark, ok. But, you will find she is the best friend you will ever have.
Thanks.


It is a good thing my friends are forces of good and not evil. Thank you for loving me!!
I am going to take a break from Match. I do not understand how people can be so rude and negative when sitting behind a computer. I always respond with a note regardless of who wrote me first. It is common courtesy. And I know courtesy isn't so common.
So, a break it is.
I am adding on to what my friends said a couple of things:
If you don't like big dogs and I mean over 100 lbs, we won't be a match.
If you think my asking what activities you do with your kids makes me a perv, we won't be a match. How you parent will always be huge in any relationship. And when they are with you, I absolutely will not interrupt your time with them. It is exactly that. Your time with them.
And finally, I know that people are only as old as they feel. I may be 46, but, I have a zest for life that many younger people don't have due to having lived a little. My off time is for enjoying and with people that are good for me and to me.

C'est la vie
Interests:

Camping, Coffee and conversation, Cooking, Dining out, Gardening/Landscaping, Movies/Videos, Museums and art, Music and concerts, Exploring new areas, Playing cards, Political interests, Travel/Sightseeing, Volunteering, Watching sports, Wine tasting

Sports & exercise:

Baseball, Basketball, Billiards / Pool, Cycling, Football, Dancing, Skiing, Soccer, Swimming, Walking / Hiking, Yoga, VolleyBall

Exercise habits:

I exercise 3-4 times per week

Pets:

Pet Essay:

I have a Giant Schnauzer. He is 115 lbs. So if you don't like big dogs....

Political views:

Middle of the Road

Sign:

Virgo

College:

I'll tell you later

For fun:

I get scared at horror movies. I prefer action or comedies. I like quiet time in the evening with a little music and a beverage. I enjoy walking around Laguna's galleries. I like CA teams, Chargers, Niner's, Padres, Angels, Dodgers...

Favorite hot spots:

I am pub vs bar person. I prefer smaller gatherings. I would like to travel Europe again. I do enjoy Mexico, Big Bear and Parker for weekends. I am enjoying the Supper Club at Woods and Waters in Anadarko. Good wine and good food.

Favorite things:

My son, my dog, salad caprese, the sound of a ski boat, long kisses, margarita rocks no salt, carne asada, passion, smell of the ocean, football, on the beach at sun set or rise, brushetta, cabernet, flops, Discovery Channel, did I say kisses?

Last read:

I read almost anything I put my hands on. I read several books at a time. Maybe a mystery, fiction or fix-it book. Newspapers, magazines or books. I read the LA Times at a local coffee shop on Sunday mornings after the farmer's market.
ABOUT...
HER
HER DATE
APPEARANCE:
Height:

5'4" (162cms)

5'8" (172cms) to 6'5" (195cms)

Body type:

About average

Slender, About average, Athletic and toned

Eyes:

Blue

No preference

Hair:

Dark blonde

No preference

LIFESTYLE:
Smoke:

No Way

No Way

Drink:

Social Drinker

Social Drinker

Occupation:

Political / Govt / Civil Service / Military

No preference

I work for DOD.

Income:

$50,001 to $75,000

$50,001 to $75,000, $75,001 to $100,000, $100,001 to $150,000, $150,001+

Relationship:

Divorced

No preference

Have kids:

Yes, they live away from home (1)

No answer

Want kids:

No, but it's OK if my partner has kids

No, but it's OK if my partner has kids

BACKGROUND/VALUES:
Ethnicity:

White / Caucasian

Latino / Hispanic, Native American, Pacific Islander, White / Caucasian

Irish, I come from a big family.

Faith:

Spiritual but not religious

No preference

I think that you can be religious and spiritual without the constriction of "traditional" religion. I don't need to be in a church to know how I feel. Actions speak volumes about how you live your life.

Languages:

English

English

Education:

Associates degree

Some college, Associates degree, Bachelors degree, Graduate degree, PhD / Post Doctoral

I went to business school, vocational school and now the school of life. I want to take photography classes. I want to take an Italian cooking course in Italy!! I think continually experiencing life is a learning process.
Your message has been sent to simplifylife1
We encountered a problem sending your message to simplifylife1. Please try again later.