New, improved profile. A must read for women...
jdno33 has been notified that you want to learn about him.
Check back after a few days & see if he has added more details to his profile.
Like
«
»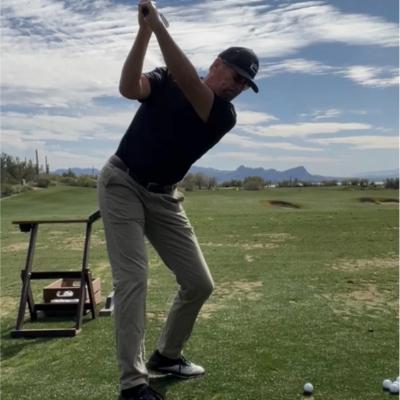 Active within 24 hours
48 year old man
Westlake, Ohio, United States
Seeking:

women 40-55

Within:

50 Miles of Cleveland, Ohio, United States
Relationship:

Divorced

Have kids:

Yes, they sometimes live at home (1)

Want kids:

Not sure

Ethnicity:

White / Caucasian

Body type:

Athletic and toned

Height:

6'4" (193cms)

Faith:

Spiritual but not religious

Smoke:

No Way

Drink:

Social Drinker
ABOUT HIM & WHO HE'S LOOKING FOR
New, improved profile. A must read for women who are may be getting burned out by this site.

Let me get this out there right from the start. I'm 10 years older than my listed age. Am I a habitual liar? Do I like to deceive? NO! I did this because I'd like to at least have my profile read by women who look younger than my mother. I learned this trick from a woman who took great care of herself and was tired of grandfathers wanting to "take care of her".

I am not a serial dater or looking for a "hookup". I'd like to meet one woman who can be my partner, friend, lover, confidante, workout partner.....you know the rest. It's really hard at this age because we have so many items on our criteria list and all the good ones are gone or "let themselves go". Sorry if that sounds mean but I did a search on men from 40 to 60 and you don't have it any easier than I do.

My woman isn't perfect because I'm far from it. She isn't a Rhodes scholar, a swimsuit model, and filthy rich. She is intelligent, can carry on a conversation, in reasonable shape, and independent. My woman is comfortable aging gracefully and not having the female version of a mid life crisis by turning into a cougar. She knows that lying in the sun all day and then getting botox to reverse the damage makes you end up like Joan Rivers. She may be a little older but that doesn't mean wearing "mom jeans", and she can still smoke the little black dress. My woman understands that dancing or walking is not exercise. She can take care of herself and doesn't think a man has to pay her way all the time. She's classy when she needs to be and comfortable in faded jeans when she doesn't.

Still reading? I guess you want to know about me. I work hard and make a good living but I'm not rich. My dream is to get out to the corporate rat race in 5 years and then pursue other dreams. Perhaps start a small business with my sons or invent something. Maybe I'll raise horses and bison. Maybe I'll just work out, play golf, and see the world. I'm a big dreamer. What are yours?

I also take very good care of myself. I'm regularly told I look 40 - 45 but I think they're using the "I don't want to hurt your feelings so I'll guess 5 years low" factor because I see all the flaws in the mirror. I have lived a healthy lifestyle for 40 years and that includes proper diet and regular strength training. I'm not obsessed, I occasionally cheat, and I eat chocolate every day. My stomach is flat but I don't have a six pack. I also like a nice glass of wine and an occasional bourbon.

I like sports but I don't live and die over the Browns and Indians. My idea of relaxing can vary from riding my bike to watching a movie. I like a mix of different music but probably not country or hip hop. My favorite vacation spot is the next one I've never been to. I consider myself to be "open minded" but not the open minded that some refer to. I had to take that out of my subtitle because I learned it meant something else. I'm far from a prude but I'm not that open!

I have been on and off this site for 3 years and I know the challenges. I know you've been disappointed by meeting someone who doesn't even come close to the image portrayed in their profile. You've met people who look 20 years older than their picture, and met the "perfect" person only to have them suddenly disappear. You shake your head at profiles by people who can't tell the difference between there, their, and they're. You may have started dating, closed your profile, and then learned of the anger issues. You've met people using this site for a "hookup" and received text messages which include unwanted pictures of body parts. How do I know this? I've lived it myself. Why am I still here? Because I'm not a quitter and it only takes one.........
Interests:

Coffee and conversation, Cooking, Dining out, Hobbies and crafts, Movies/Videos, Museums and art, Music and concerts, Exploring new areas, Nightclubs/Dancing, Playing sports, Political interests, Shopping/Antiques, Travel/Sightseeing, Watching sports, Wine tasting

Sports & exercise:

Baseball, Basketball, Bowling, Cycling, Football, Golf, Swimming, Walking / Hiking, Weights / Machines, Yoga, Other types of exercise

Exercise habits:

I exercise 3-4 times per week

Pets:

I like

Birds, Cats, Dogs, Exotic Pets, Fish, Horses, Other

Pet Essay:

I love all animals, and raised 2 German Shepherds in the past. Someday I hope to have horses and perhaps another dog.

Political views:

Some other viewpoint

Sign:

Don't display my sign

College:

I'll tell you later

For fun:

I love western art and nature. I exercise, ride a bike, and play basketball. I'll watch sports on TV but prefer the stadium. I like to watch movies that make you think or simply laugh. Sometimes like to do nothing except drink coffee and talk.

Favorite hot spots:

I live close to Crocker Park and go there often. I also like Tremont, Little Italy, Office Grill, and Lola's. I also like to travel to Arizona, Colorado, China, and India. Europe will be later this summer.

Favorite things:

I like good quality food, wine, and coffee. Native American art is my favorite, along with western furniture. Seinfeld, Sopranos, Scent of a Woman are great . Music? Frank Sinatra, but I also like classic and grunge rock.

Last read:

I have read the entire Rich Dad/Poor Dad series (I should ask for my money back), and before that it was Dan Brown and David Baldacci.
ABOUT...
HIM
HIS DATE
APPEARANCE:
Height:

6'4" (193cms)

3'0" (91cms) to 6'0" (182cms)

Body type:

Athletic and toned

Slender, About average, Curvy, Athletic and toned

Eyes:

Blue

No preference

Hair:

Dark brown

No preference

LIFESTYLE:
Smoke:

No Way

No preference

Drink:

Social Drinker

Social Drinker

Occupation:

Executive / Management

No preference

I am a Director of Information Technology, but have also experienced owning my own business.

Income:

$150,001+

$75,001 to $100,000, $100,001 to $150,000, $150,001+

Relationship:

Divorced

No preference

Have kids:

Yes, they sometimes live at home (1)

No answer

Want kids:

Not sure

No preference

BACKGROUND/VALUES:
Ethnicity:

White / Caucasian

No preference

White guy with Italian - Irish blood. I am very "inclusive" and have no preferences about a woman's ethnic group.

Faith:

Spiritual but not religious

No preference

Born and raised Catholic and have practiced many versions of Christianity. I'm spiritual but not religious and have no prejudices about other religions or preferences about who I date.

Languages:

English

English

Education:

Bachelors degree

No preference

I have a Bachelors degree in Computer Science. I have spent more time exploring various business ventures after college rather than pursue my Masters.
Your message has been sent to jdno33
We encountered a problem sending your message to jdno33. Please try again later.