Hi did the photo of me at my first snowshoe...
blake1956 has been notified that you want to learn about him.
Check back after a few days & see if he has added more details to his profile.
Like
«
»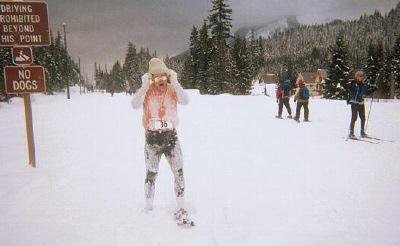 Active within 24 hours
58 year old man
Pasadena, California, United States
Seeking:

women 44-60

Within:

30 Miles of Pasadena, California, United States
Relationship:

Never Married

Have kids:

No

Want kids:

Not sure

Ethnicity:

White / Caucasian

Body type:

About average

Height:

5'10" (177cms)

Faith:

Spiritual but not religious

Smoke:

No Way

Drink:

Social Drinker
ABOUT HIM & WHO HE'S LOOKING FOR
Hi did the photo of me at my first snowshoe race catch your eye? The rest of my photos show that I like Bow Ties and have great calves and yes I have a Ducky bow.

Now I have lived all my life within the same four mile area. I am youngest of four. I have work in the engineering and construction field since the early Eighties and since Ninety-one for the same company that has sent me to Columbia, Kazakhstan, Seattle and for three years at UCLA. My passions are reading, board games, skiing and running.

For twenty years a season tickets holder to a Classical playhouse but I also have the complete Looney Tune DVD collection.

Been to Europe a half dozen times but you are more likely to experience the $10 movie date night at the Academy here in Pasadena than flying off to Paris for the weekend. Also the South Lake Business district listed 50 spots that serve food or drink within one mile of where I live, so I am looking for somone to try them with me.

I am a lover of dogs who still gets misty eye when ever I see the original Lassie move. The radio in my car is tune to the oldies stations and the trunk of my car has my beach chair, umbrella, sunscreen (no tan I go straight to burn) and my kite. I have a risque sense of humor so if you can't laugh or at least roll you eyes at something that I have told or shown my step-mother you are to prim for me.

I do not smoke or touch drugs but one of my soapbox issues is that I believe society would be better off if we treated the drug problem as a health issue instead of a criminal one.

As for my match I am seek someone whose smile takes my breath away and fills my heart with joy and who has laughing eyes. Who will fight for her own beliefs and respect mine even though she knows that I am wrong. Any greater description would be worthless since life has taught me that you might meet someone who does not meet a single one of your criteria, everything about them is wrong and yet magic happens and everything is oh so right and life is sweet.

Now I will end with a family story that I hope will bring a smile to your face and remind you of your own family memories. As noted I am baby of the family and as such in my late mothers eyes, I was always five years old.

So while taking her Christmas shopping at the local mall back in 1996 when I was forty and she was eighty-one, we stopped at the food court for something to eat. And when I got up from the table to leave she notice that I had some crumbs stuck to my lap and before I could do anything she grab my belt and started cleaning my crotch with a wet napkin with everyone walking around us (:-0 When I jump back and protested she give me a look that only a mother can and with all sincerity asked "what's wrong?" at the time it was very embarrassing but now that she is gone it is a funny warm memory.

Take care and remember always look on the bright side of life".
Interests:

Hobbies and crafts, Movies/Videos, Performing arts, Playing cards, Playing sports, Travel/Sightseeing

Sports & exercise:

Baseball, Football, Running, Skiing, Swimming, Walking / Hiking, Yoga, Other types of exercise

Exercise habits:

I exercise 5 or more times per week

Pets:

I like

Cats, Dogs, Fish, Horses

Political views:

Middle of the Road

Sign:

Taurus

College:

I'll tell you later

For fun:

I enjoy running in the local road races that are held ever weekend around Southern Calif. Second I enjoyed board games, Third is skiing and last there is always just laying on the sofa reading a good book.

Favorite hot spots:

In the summer it is a day trip to Santa Barbara, There is something timeless and soothing about sitting by the water as the sun sets. In the winter it is off to Utah, for a weekend skiing. And there is a spot in Sicily that has a piece of my heart.

Favorite things:

My favorite books are the two that introduce me to the joy and adventure of reading, I still have both 40 year later. Have Space Suit Will Travel by Robert A. Heinlein & Pilot Down Presumed Dead by Marjorie Phleger

Last read:

Analog, The Economist, TV guide, Child 44
ABOUT...
HIM
HIS DATE
APPEARANCE:
Height:

5'10" (177cms)

5'0" (152cms) to 6'0" (182cms)

Body type:

About average

Slender, About average, Athletic and toned

Eyes:

Brown

Black, Blue, Brown, Grey, Green, Hazel

Hair:

Salt and pepper

No preference

LIFESTYLE:
Smoke:

No Way

No Way

Drink:

Social Drinker

Never, Social Drinker

Occupation:

Administrative / Secretarial

No preference

I enjoy the people that I work with and where my job has taken me.

Income:

$50,001 to $75,000

Less Than $25,000, $25,001 to $35,000, $35,001 to $50,000, $50,001 to $75,000

Relationship:

Never Married

No preference

Have kids:

No

No answer

Want kids:

Not sure

No preference

BACKGROUND/VALUES:
Ethnicity:

White / Caucasian

No preference

Scott-Irish on my mother side with German on my Father side

Faith:

Spiritual but not religious

Spiritual but not religious

Languages:

English

English

Education:

Bachelors degree

No preference

The majority of my education has occur out in the work force mainly from making mistakes and learning from them.

Your message has been sent to blake1956
We encountered a problem sending your message to blake1956. Please try again later.