No, we LOVE it when you have nothing but group photos posted and we can't tell which one you are.
Leaderguy has been notified that you want to learn about him.
Check back after a few days & see if he has added more details to his profile.
Like
«
»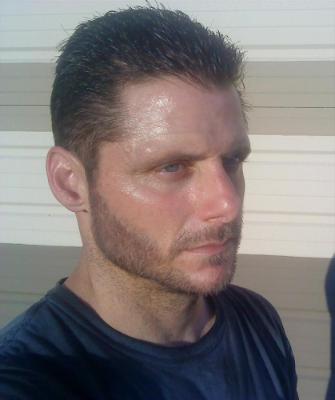 Active within 1 hour
40 year old man
Duarte, California, United States
Seeking:

women 28-43

Within:

30 Miles of Duarte, California, United States
Relationship:

Never Married

Have kids:

No

Want kids:

Not sure

Ethnicity:

White / Caucasian

Body type:

Athletic and toned

Height:

5'10" (177cms)

Faith:

Christian / Catholic

Smoke:

No Way

Drink:

Social Drinker
ABOUT HIM & WHO HE'S LOOKING FOR
I'm a good guy but am by no means perfect. I wish I could have the knowledge and experience that I have now combined with the innocence and purity that I had as a teenager. Or at least I'd like to keep that guy (me as an idealist) somewhere in my rear view mirror.

Ok, so I used to think that it was a good strategy to have a profile (on here) that would appeal to as wide an audience as possible. More is better, right? Yeah, not so much. Anyway, over time, I have come to realize that "most people" are soo not a match for me that I need to do a lil more "weeding" than the all inclusive approach. Por ejemplo: If you only have 1 photo posted - you're already on thin ice. The odds of it not looking like (or even being) you seem to be a lil too high at that stage. Also, I am a free thinker and tend to have more respect for those who make decisions as they are faced with them. People who live their lives by following a series of pre-set rules (as opposed to making decisions on a case by case basis) will also have an uphill battle in trying to get on my good side. If you don't trust your own judgment, why should I? Or anyone else for that matter? If I were to survey 10 random people that know you (including ex's, co-workers, etc.) - I would hope that 7 or more would have mostly good things to say about you. Now mix your (favorable) score with a dash of that ever-elusive "chemistry" . . . and we just may be on to something.

P.S. If you want to be treated "like a princess," only eat sushi, expect your man to line dance, or have a profile that is one cliche after another - we (most likely) are not a match. But I have been wrong before, so who knows?

P.P.S. If the fact that my vehicle is often full of things like tools, engine parts, and snowboard gear might bother you, I'm probably not your guy.

***** And if you got this far and you're thinkin' I am just a bitter jerk - I would dare to say that our senses of humor are not exactly "meshing" well. Anyway, if this is you, PLEASE do not write to me as we are starting off with irreconcilable differences. Thank you, drive thru. *****
Interests:

Dining out, Movies/Videos, Music and concerts, Playing cards, Playing sports, Travel/Sightseeing, Volunteering, Watching sports

Sports & exercise:

Auto racing / Motorcross, Basketball, Bowling, Cycling, Football, Skiing, Swimming, Walking / Hiking, Weights / Machines, Other types of exercise

Exercise habits:

I exercise 3-4 times per week

Pets:

Political views:

Middle of the Road

Sign:

Sagittarius

College:

University of California, Santa Barbara, Santa Barbara, CA

For fun:

My new favorite thing is mtn biking. I love snowboarding & wakeboarding too. & traveling is always a priority. I'm also a bit of a people watcher. Not in a creepy sorta way though. But who actually KNOWS that they're being creepy?? hmmm

Favorite hot spots:

I'd rather do . . . Claim Jumper than Starbucks. Fresh water than salt water. Magic Mountain than Disneyland. A comedy club than a night club. Late night than early AM. Your place than mine (haha just seeing if you're paying attention).

Favorite things:

Mtn biking at Aliso/Wood Canyons, Lake Powell, Baja Fresh, my iPod, Breaking Bad, guacamole, Enya to Social Distortion (but more of Social D for sure!), The Walking Dead, wakeboarding til my forearms are so shot I can barely drive home
ABOUT...
HIM
HIS DATE
APPEARANCE:
Height:

5'10" (177cms)

5'0" (152cms) to 5'10" (177cms)

Body type:

Athletic and toned

Slender, About average, Athletic and toned

Eyes:

Blue

No preference

Hair:

Dark brown

No preference

LIFESTYLE:
Smoke:

No Way

No Way, Yes, but trying to quit

Drink:

Social Drinker

No preference

Occupation:

Self-Employed / Entrepreneur

No preference

I'm self-employed. I own my own small business in the "service and repair" industry. A hobby sorta snowballed I suppose.

Income:

$50,001 to $75,000

No preference

Relationship:

Never Married

No preference

Have kids:

No

No answer

Want kids:

Not sure

No preference

BACKGROUND/VALUES:
Ethnicity:

White / Caucasian

East Indian, Latino / Hispanic, Middle Eastern, Native American, White / Caucasian

I'm half Italian and half Irish. And since women seem to be as into appearance as men are (who knew?) - I'm a true 5'10 (ie: not 5'7 & 3/4).

Faith:

Christian / Catholic

No preference

Languages:

English

No preference

Education:

Bachelors degree

No preference

a BA in cultural anthropology from UCSB. And you're not supposed to be laughing now . . .
Your message has been sent to Leaderguy
We encountered a problem sending your message to Leaderguy. Please try again later.