Eddiepibble has been notified that you want to learn about him.
Check back after a few days & see if he has added more details to his profile.
Like
«
»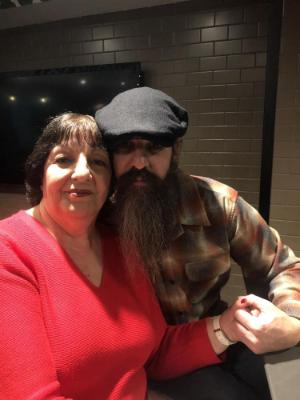 Active over 3 weeks ago
38 year old man
Plymouth, Massachusetts, United States
Seeking:

women 21-35

Within:

150 Miles of Plymouth, Massachusetts, United States
Relationship:

Never Married

Have kids:

No

Want kids:

Definitely

Ethnicity:

White / Caucasian

Body type:

Athletic and toned

Height:

6'0" (183cms)

Faith:

I'll tell you later

Smoke:

No Way

Drink:

Never
ABOUT HIM & WHO HE'S LOOKING FOR
How does one decscribe themselves in words to attract the attention of another? I think you have to be honest and open about your heart, soul and mind. But it is only a stepping stone to the beginning of knowing if that person is right for you. Yes a physical attraction is important but if you base everything souly off the images of a person you will never find your one true love. Maybe your not looking for that, which is fine, but I believe its why we exist. Not only humanity but in nature as a whole, love is displayed in all species. Ive had relationships that I cared deeply for that person and had love for them. But never have I found that connection between two people that poems, movies and songs are written about. That love that you know thats the person you want to dedicate your life to, who you want to raise a family with and be in their arms for eternity.
With that being said I think its clear that Im not here to play games, and Im not looking to marry the first person who also likes tattoos. Im trying to give myself the opportunity to meet someone who I might not have otherwise. I dont mind if someone lives two or three hours from me, or maybe even across the country. Im not going to limit myself to a 20 mile radius because Im not willing to seek out the right person for me. Well if you havent already left my profile because you didnt like my pictures, I didnt make enough money or Im to old for you. Im going to now do my best to describe myself and what makes me who I am.
Ill start off by saying I dont consider myself religous but Im not an atheist. I dont think someone is wrong to say they believe in god but I cant rule out the creation of life through evolution. Just like I dont consider myself a democrate or republican, Im just a single insignificant person in the world trying to comprehend my existence, and how we got here. I dont limit myself to a groups way of thinking I like to figure things out on my own. And maybe my beliefs dont follow any set of rules but their mine and I would never change them to conform Id rather stand alone. I always say I wish I lived in a time where things were simple back in the 50s where technology was just coming of age. But then I think how amazing it would be to see what the future holds three hundred years from now. Diseases that kill people every day will be cured, maybe the world will finally be at peace, the possibilities are endless. But I also believe with the perfection of man and destruction of the natural evolution of things we could destroy ourselves and the world. I could type for hours on things like this so Ill move on to the simpler things about me.
I was born and raised in Plymouth Massachusetts, its a town rich in history and culture. If your not familiar with it Id love to share with you my experiences there. My immediate family all still live there but I have cousins and uncles spread across the U.S. Growing up my Father was my hero, he was a Marine, and from as far back as I can remember thats what I wanted to be as well. So when everyone was going off to college after graduation I was headed to bootcamp. I did four years as a Marine, and though it was a tough four years it was four years that changed my life more then any other. But the single most important thing to me was knowing how proud my Father was as I was marching across that parade deck. I also met some amazing friends who Im still in touch with and one of whom convinced me to move to California. I got to travel all over the world and see some beautiful places but Ive also seen utter devestation.
But they were all life experiences that contributed to who I am. and I am greatful for them all. I got out of the Marines after four years and pretty much been in CA ever since, Ive been in San Diego for almost ten years. As you can see from my pictures and interests I love Pitbulls, sadly I had to put my boy to sleep, he had health problems that we were battling for a year and a half.
Interests:

Camping, Coffee and conversation, Cooking, Dining out, Fishing/Hunting, Gardening/Landscaping, Hobbies and crafts, Movies/Videos, Museums and art, Music and concerts, Exploring new areas, Nightclubs/Dancing, Performing arts, Playing cards, Playing sports, Political interests, Religion/Spiritual, Shopping/Antiques, Travel/Sightseeing, Video games, Volunteering, Watching sports

Sports & exercise:

Auto racing / Motorcross, Billiards / Pool, Bowling, Dancing, Martial arts, Running, Swimming, Walking / Hiking, Weights / Machines, Hockey

Exercise habits:

I exercise 3-4 times per week

Pets:

I like

Cats, Exotic Pets, Fish, Horses

Political views:

Middle of the Road

Sign:

Aries

College:

I'll tell you later

For fun:

Cars shows, tattoo conventions, live music, street and dirtbike riding, swimming, surfing, paddleboarding, ice skating, fishing, target shooting, camping, photography, creating.

Favorite hot spots:

Visiting friends and family in Massachusetts, anywhere I can see a good band, the outdoors, and sometimes in bed watching a good movie.

Favorite things:

Anything vintage, dogs, music, motorcycles, food, ice cream!

Last read:

Normally when I read its an autobiography of a rock star or some other interesting person. The last book I read was Ceaser's way.
| ABOUT... | HIM | HIS DATE |
| --- | --- | --- |
| APPEARANCE: | | |
| Height: | 6'0" (183cms) | 5'0" (152cms) to 6'0" (183cms) |
| Body type: | Athletic and toned | Slender, About average, Curvy, Athletic and toned |
| Eyes: | Brown | No preference |
| Hair: | Black | No preference |
| | | |
| LIFESTYLE: | | |
| Smoke: | No Way | No Way |
| Drink: | Never | Never, Social Drinker |
| Occupation: | Other profession | No preference |
| Income: | $50,001 to $75,000 | No preference |
| Relationship: | Never Married | Never Married |
| Have kids: | No | No |
| Want kids: | Definitely | Definitely, Someday |
| | | |
| BACKGROUND/VALUES: | | |
| Ethnicity: | White / Caucasian | White / Caucasian |
| Faith: | I'll tell you later | No preference |
| Languages: | English | English |
| Education: | High school | No preference |
Your message has been sent to Eddiepibble
We encountered a problem sending your message to Eddiepibble. Please try again later.