Ok....lets do this.....And boys,.....let me tell you I'm going to be picky because this is it for me. .
423rah has been notified that you want to learn about her.
Check back after a few days & see if she has added more details to her profile.
Like
«
»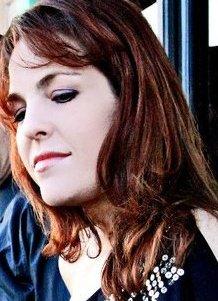 Active over 3 weeks ago
44 year old woman
Friendswood, Texas, United States
Seeking:

men 35-55

Within:

50 Miles of Friendswood, Texas, United States
Relationship:

Divorced

Have kids:

Yes, they live away from home (2)

Want kids:

No, but it's OK if my partner has kids

Ethnicity:

White / Caucasian

Body type:

About average

Height:

5'8" (172cms)

Faith:

Christian / Protestant

Smoke:

Yes, but trying to quit

Drink:

Social Drinker
ABOUT HER & WHO SHE'S LOOKING FOR
I am extremely outgoing (though curiously shy in certain situations). Most of my friends are musicians and in my spare time I like to support their projects. I want to find someone who also enjoys listening to live rock/pop music. If you aren't into the live music/night club thing..we probably wouldn't mesh well because I am also in a band and will be playing out 3 or 4 times a month.

If you are afraid of loud and witty personalities..it's probably best that you hit "next" right now. If you are scared off by moody women who need constant reassurance and validation..no need to apply... If you are super controlling and jealous...please....don't even respond. I may very well be a total mess...but I can promise I will give everything I have to my perfect match. I love giving back rubs, holding hands, slow dancing, and laughing. As I will require time and effort, you guys who have children that are amazing, wonderful and come first in your life can stop wasting time here, unless you are wanting to adopt me. I am a very needy person. I am looking for someone who will cater to me when I whine incessantly and chase me out of the room to give me one of those reassuring hugs when I get upset and storm out. I don't fight well in person..but if you and I get in a texting fight I am telling you...I will win. I'm chicken that way. I hate confrontation. I havent scared you off yet? Well...I'll keep trying. I nag alot and complain at the littlest things. I will gripe at your bad habits all the while popping my nuckles and slurping sips of a jager bomb from a silly straw. Also..if we date and I really like you and for whatever reason you break it off with me I will probably stalk you. I won't hurt you or damage your property....but you may have to change your number. And your email. And maybe even your address. I eat late at night in the bed...usually something that makes crumbs. I also will cuddle with you all night...I will write you love notes...I will sit in your lap and watch tv with you. I will sing to you in your ear and slow dance with you in a quiet corner somewhere. I will cook for you...but I only cook three things I don't let my cat eat from my fork and I would appreciate it if you don't let your dog kiss you on the mouth. I think that's disgusting.

I do not care about keeping fit...and I don't go to the gym. I hate being outside in the heat. I hate being outside in the cold. I don't like sushi or organ meats. I don't like wine but wish I did. I don't like beer but wish I did. I drink a few more than I should sometimes which makes me sing very loudly from the table...no matter if there is music playing or not. I am addicted to facebook. I also sleep with my cat...and that isn't going to change. But lucky for you if you hate cats she's very old. But I'm probably going to get another one after shes gone. And last and only least until I can think of some more....my weight is probably higher than my credit score..

I hope you know I was just kidding about the kids coming first thing. Although I am very needy of attention I am also a doting mom of two adult children with babies of their own. I'm a very proud grandma. No wait. Make that a Glammaw. I'm in a rock band remember?

Honestly...this profile is just an attempt to get me out of a rut of not being able to move on. Im not ready to give my heart to anyone right now as it belongs to someone else....but I am trying to move forward with my life and Im trying to be open to the possibilities that are out there for me. I really would like to find someone to talk to and maybe hang out with in a group setting.

I know I sound like a total mess...which is probably an attempt to scare you off before you reject me. But in the right situation...with the right person and the right time...I think I have alot to of positive things to offer to a relationship. I'm just not sure if that time is right now or not...but I gotta find out somehow.

Interests:

Dining out, Movies/Videos, Music and concerts, Exploring new areas, Nightclubs/Dancing, Performing arts, Playing cards, Shopping/Antiques

Sports & exercise:

Dancing

Exercise habits:

I don't exercise regularly

Pets:

Pet Essay:

I am definitely an animal lover but I am a cat person. I don't remember a time when I didn't have a cat. My furbaby "Ginger" has slept by my side for 13 years. I hope that's cool because it's not going to change.

Political views:

Conservative

Sign:

Taurus

College:

I'll tell you later

For fun:

I am a musician and when my band is not performing I enjoy watching my friend's bands. I also, although hanging my head in shame, have to admit I like karaoke too.

Favorite hot spots:

Cullens Live
Sherlocks Clear Lake
Jackie's brickhouse
The Turtle Club
R and R sportsbar in Friendswood


Favorite things:

I have been performing in Houston area cover bands for 5 years now. I enjoy dance/pop music from the 80s to current. I love to hang out with friends or sit at home and hold hands while watching stupid shows that make us laugh.

Last read:

The last thing I read was probably a set list. I don't read books much but not because I don't love to read. I just have very little time to read books as it cuts into my time to satisfy my Facebook addiction.
ABOUT...
HER
HER DATE
APPEARANCE:
Height:

5'8" (172cms)

6'0" (182cms) to 7'0" (213cms)

Body type:

About average

About average

Eyes:

Brown

No preference

Hair:

Auburn / Red

No preference

LIFESTYLE:
Smoke:

Yes, but trying to quit

No preference

Drink:

Social Drinker

No preference

Occupation:

Artistic / Creative / Performance

No preference

I don't think I will ever return to the medical field. I am completely satisfied being a full time nanny to the most wonderful little boy and a part time rock star on the weekends.

Income:

$35,001 to $50,000

$50,001 to $75,000, $75,001 to $100,000, $100,001 to $150,000, $150,001+

Relationship:

Divorced

No preference

Have kids:

Yes, they live away from home (2)

No answer

Want kids:

No, but it's OK if my partner has kids

No, but it's OK if my partner has kids

BACKGROUND/VALUES:
Ethnicity:

White / Caucasian

No preference

Faith:

Christian / Protestant

Christian / Catholic, Christian / Protestant, Spiritual but not religious, Christian / Other

I grew up very active in the church and started my music career in Christian contemporary. I was on the praise and worship at my church for many years. I am currently not active in church but would like to go back someday.

Languages:

English

English

Education:

Associates degree

High school, Some college, Associates degree, Bachelors degree, Graduate degree, PhD / Post Doctoral

I changed my degree as often as I changed the oil in my car...which was about 4 times in 16 years. I started out in sacred music....moved to childhood development...then to business....then to echocardiography. Now Im a nanny. Go figure.
Your message has been sent to 423rah
We encountered a problem sending your message to 423rah. Please try again later.